Fleet Plus Tracking Platform
The devices used on this platform are versatile and allow us to offer tracking and telematics services on both powered and non-powered assets. Applications of this system have been used in the transport, agricultural and mining industries across a variety of vehicles and machinery ranging from Haulage trucks, trailers, fuel tankers, generators, golf carts, cold rooms, refrigerated transport, kapenta rigs, House Boats, Boats, Boat motors, motorbikes, tractors, TLB's , Excavators, Bulldozers, graders, borehole rigs etc.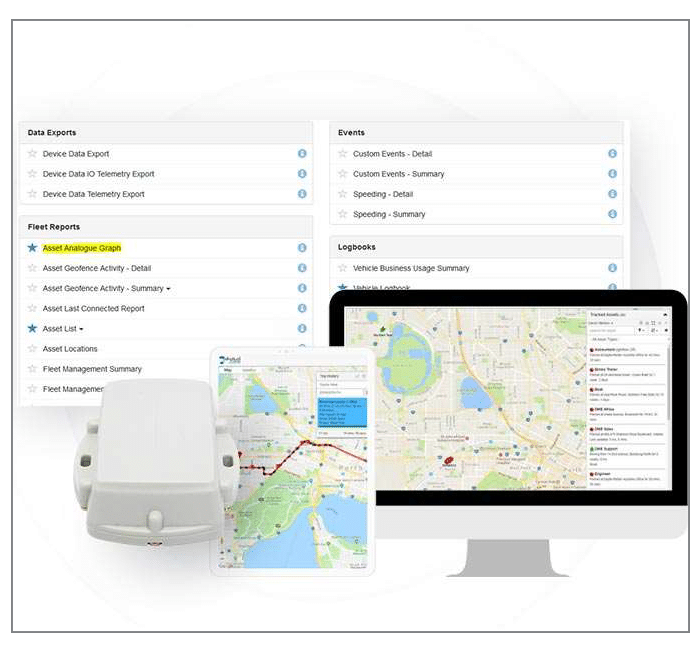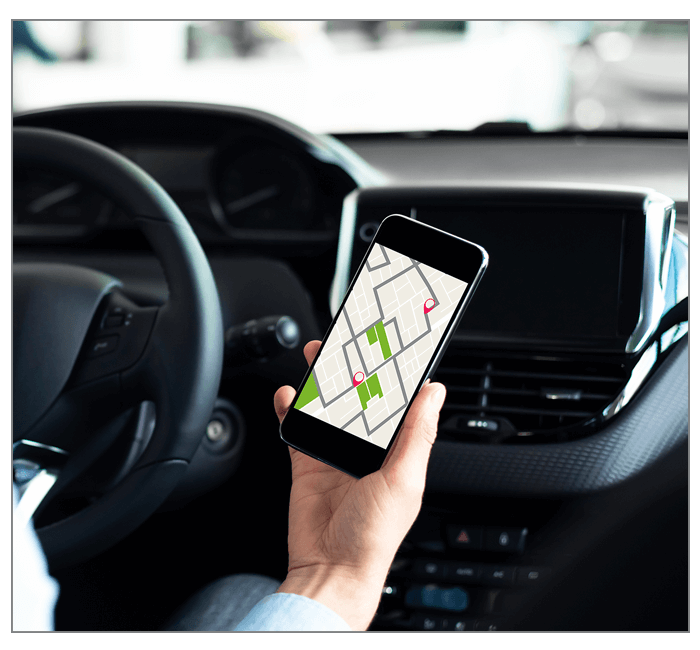 System Functions & Capabilities
Vehicle position displayed on map with GPS coordinates
Vehicle status i.e driving, parked or idling
Cellular signal strength being received by device
Vehicle odometer/mileage reading
Detailed Vehicle History Report
Trip route displayed on map
Trip start & end times (trip duration)
Trip start & end locations
Alerts displayed on map at points at which they were triggered
Assign trips as business or private use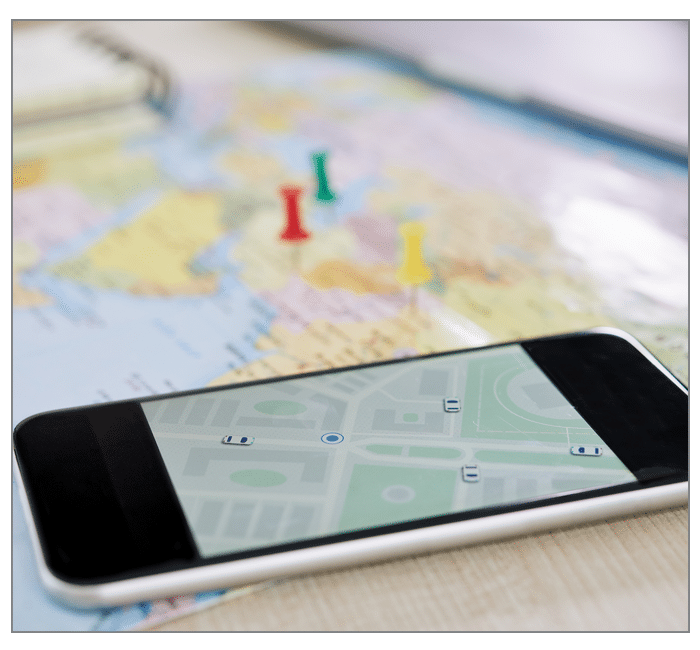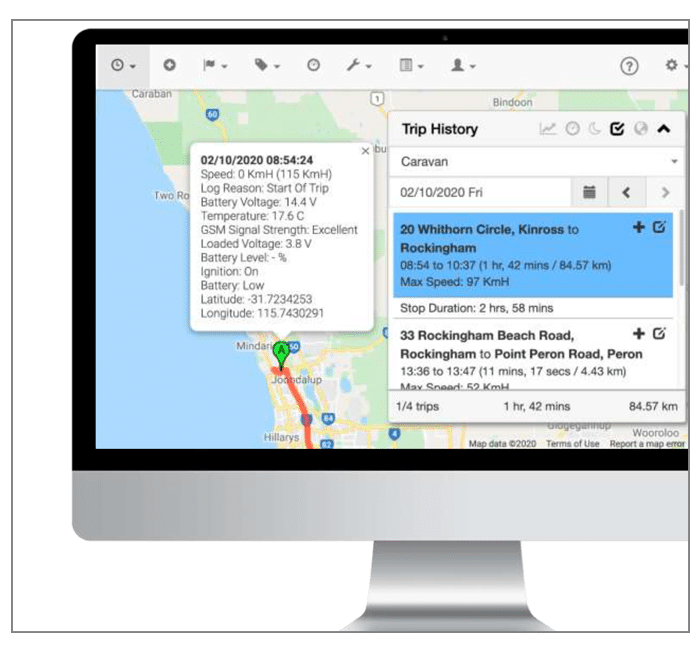 Enter vehicle details i.e VIN & chassis numbers
Set billing rates based on mileage or run hours
Assign vehicle to be driven only by authorised driver
Vehicle history & log of vehicles driven by driver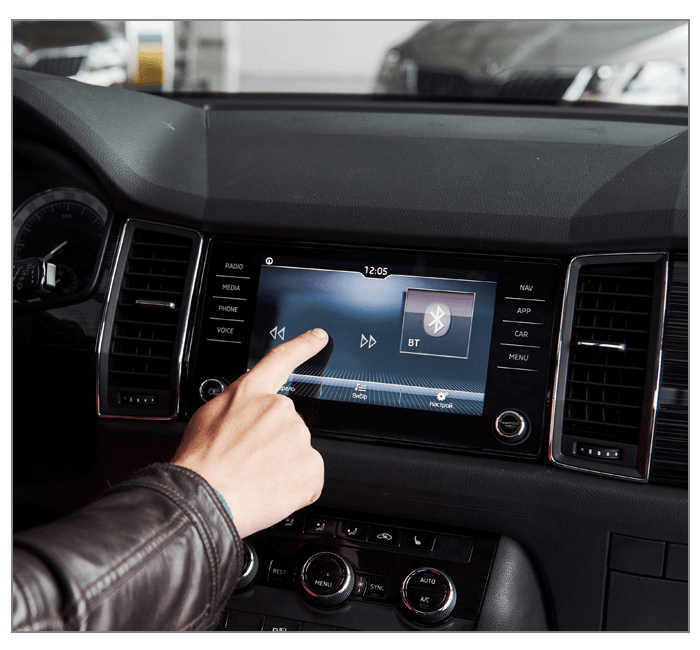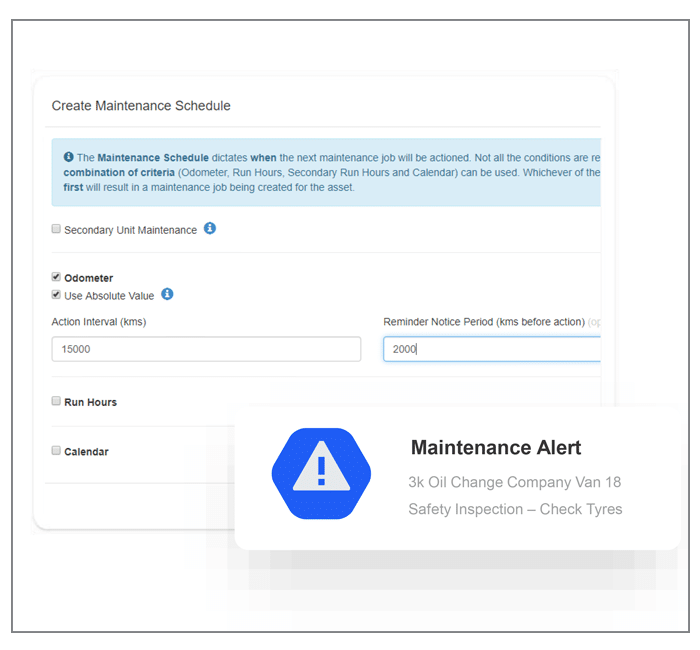 Schedule service mileages due & Maintenance intervals
Email & mobile app alerts to warn of upcoming services
Remote Vehicle Immobilisation (Subject to conditions)
Cold Chain Management on Refrigerated vehicles and cold rooms.
Alerts
These can be set to be sent via email, sms (standard network charges apply) or our mobile app.
Out of hours usage / ignition curfew alert
External power / battery terminal removal
Start & end of trip alert
Towing alert (vehicle moving without ignition on)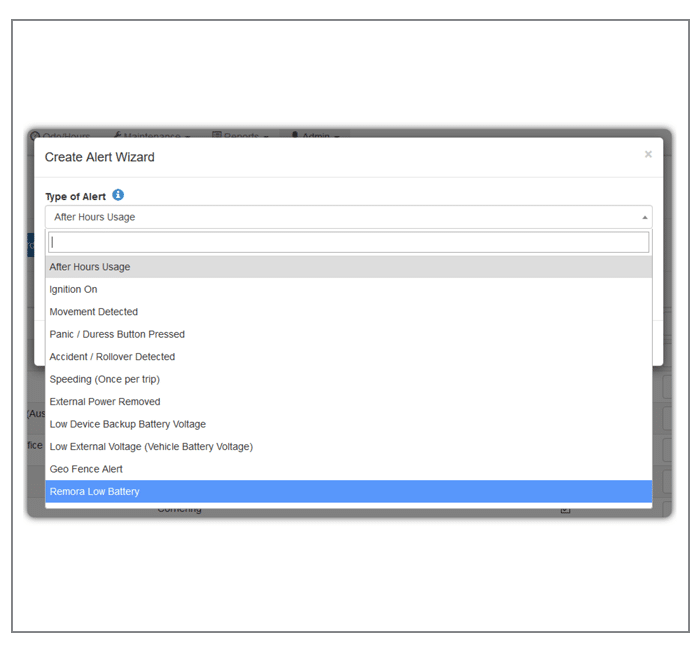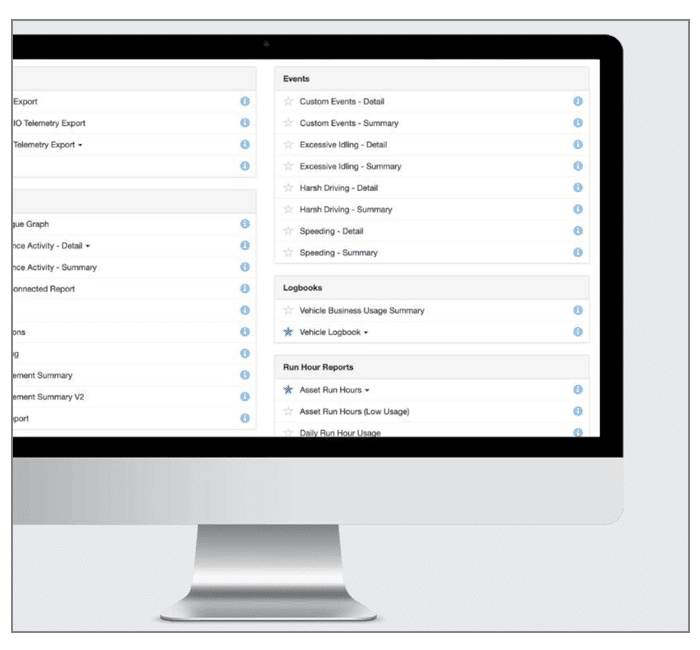 Reports
Reports are accessible via the web platform and can be scheduled to be sent via email.
Refrigerated temperature reports
Let's Get Started
Get the technology, tools, and support you need to grow your business.